Recent METAL News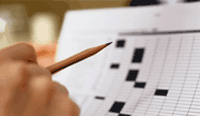 (See our news archive)
September 2008
The METAL project team are currently collaborating with FEELE, ETC, and WinEcon and delivering a series of presentations about all four project outcomes at Universities around the UK.
The four projects each provide unique and FREE teaching and learning resources to academics, and collectively offer:
The project team are typically engaged in the provision of short, introductory talks about each project within the context of team meetings, discussing the benefits of each resource. However, in addition the team offer advice and discussion about how each set of materials can be embedded into existing modules and units of study, and provide one-to-one telephone tutorials or discussion as required.
METAL Launch - May 2008
We are very pleased to announce the launch of the METAL project site, which now includes all project resources.
A number of additions and improvements have been made to the site, many of which have been informed by our dissemination and feedback workshops held at institutions around the UK during 2007. The new site includes:
The addition of film series four on Linear Programming, and series five on Differentiation and Integration.
A 'learning pathway' from our film pages, suggesting related practice materials for the Question Bank.
A quicker download facility for the Question Bank materials, allowing you to quickly download an entire subject set at once.
Improved features on the Question Bank, including a populated 'additional materials' feature, linking to other resources, including recommended METAL films.
Improved accessibility on the film streaming and downloads.
The option to view an animation separately, or to stream / download it as part of the related film as one file.
New 'case studies' resource.
A huge thank you to everyone involved!